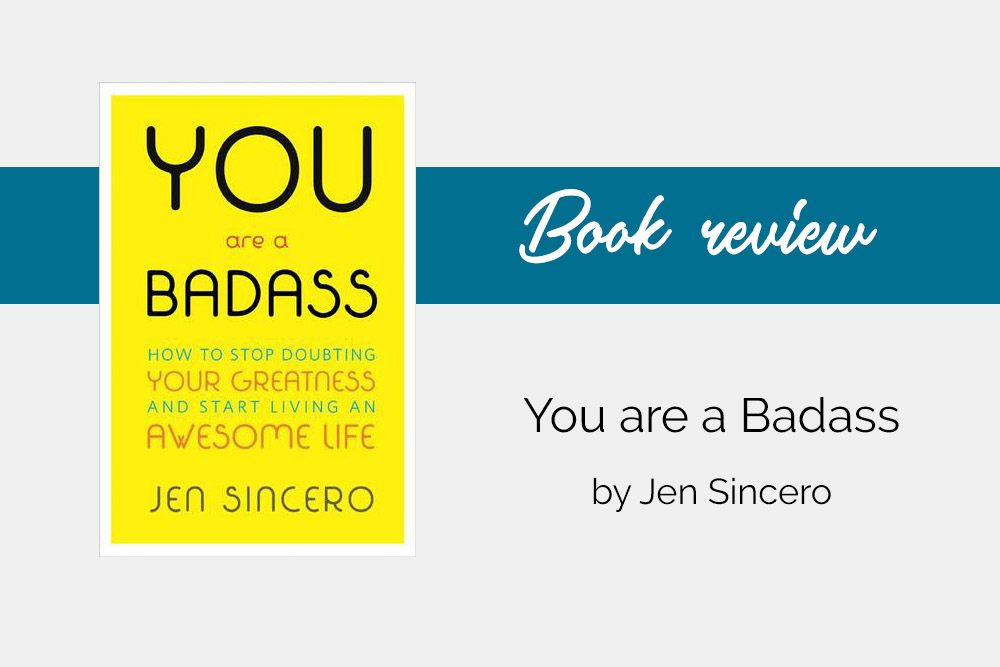 Book Review: You Are a Badass
This book is badass. Jen Sincero is the real deal. I've read a lot of the same books that she read before she wrote this, and I can tell she's done her research and she knows what she's talking about.
If you think that new agey books on subjects like the law of attraction are too woo-woo or fruity for you, read this book. Sincero has read Esther Hicks, Eckhart Tolle, Don Miguel Ruiz, and a host of other spiritual thought leaders so that you don't have to — although by the time you finish this book, you may want to. If you have read these types of self-help books, you might not find anything new here, but you will find lots of great reminders presented in a no-nonsense, straightforward style. And the personal anecdotes she sprinkles throughout strike just the right tone — funny, relatable, not too self indulgent.
My favorite story from the book is one about how she was looking for the perfect beach house in which to finish writing it, and almost gave up and moved back in with her mother, but then realized that if she did, she wouldn't be following her own advice. So she kept her eyes on her goal, and you'll just have to read the book to find out what happened.
She also includes a great lift of resources at the back of the book in case you want to learn more about where she got all her great insights, which is another reason this book is a great introduction for people who are just starting to learn how to manifest an awesome life. Highly recommended. However, not recommended for people who may be offended by a little profanity (but you shouldn't really be surprised by the language when "badass" is right there in the title).
Karen Eisenbraun
Karen Eisenbraun is a writer and a Certified Holistic Nutrition Consultant. She has written extensively on the subjects of nutrition and holistic health for many leading websites. She is currently seeking an agent for her debut novel, based on her experiences in West Africa as a Peace Corps Volunteer, and is working on a second manuscript.

Karen
has
read 18 books toward
her goal of
60 books.