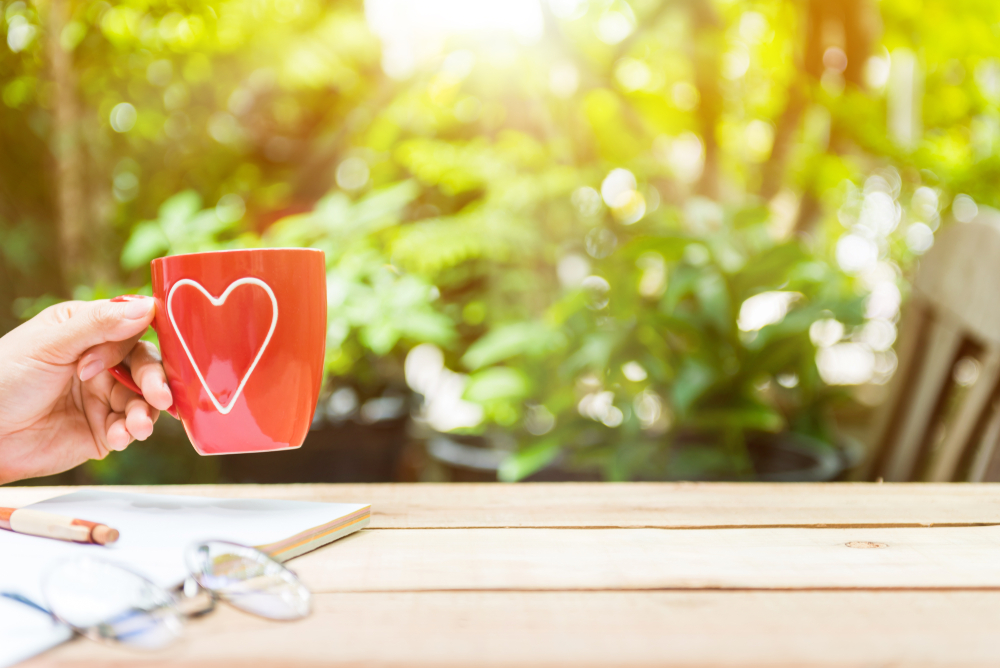 Be your own everything
I have been thinking a bit lately about authenticity, and how it relates to relationships. Last week, I went to hear Elizabeth Gilbert talk about her book Committed, which was just released in paperback. Now, I thought Eat Pray Love was a decent book, although it didn't blow me away as much as some people, and the movie was a bit underwhelming. Still, I was intrigued by Committed, which was originally subtitled "A skeptic makes peace with marriage."
I wouldn't necessarily call myself a skeptic, but I do have some fairly non-traditional views about marriage: I'm not particularly romantic, I didn't get married until I was well into my thirties, and I kept my own name. Gilbert did a lot of research on the history of marriage in various cultures for the book; I was curious to learn how she came to terms with it all, and I knew she would serve it up with her trademark humor and insight.
I never faulted Gilbert for what some people labeled her self-absorbance. (What's wrong with seeking what makes one happy in life, particularly when one is single and childless?) I liked her even more after seeing her in person: she was funny and warm and seemed like the kind of person you would want to sit down and have a cup of coffee with. She said some really inspired things on the subject of happiness and marriage … things like, no one else is responsible for your happiness, and you have to "get your own house in order" before you can be in a successful relationship.
Gilbert also directly addressed the comments from people who criticized her for being "selfish." She said she was a much better friend, daughter, sister, and community member — and, ultimately, wife — after she went out and got her own shit together. I think women are often reluctant to spend time nurturing themselves because we are taught that it's selfish, that we should put everyone else above ourselves. But unless you meet your own needs first, you will have nothing to give to anyone else. As a very wise yoga teacher once told me, you can't pour from an empty cup.
It strikes me as profoundly sad that these sentiments are revelatory to many people, women in particular. From the murmurs and nods in the mostly-female audience, it was clear that these were some hard-learned lessons. (According to Gilbert, an early copy of the book "crushed" all the 21-year-olds in the British publisher's office, but "gave hope to all the 45-year-olds.")  In the book, Gilbert discusses how her own American culture taught her that getting married would bring her happiness. Of her impending second marriage, she writes, "our very job description as spouses was to be each other's everything. So I had always assumed, anyhow."
I have to say I can't exactly relate to Gilbert on this count. I have never felt like my spouse was supposed to be my everything, to "complete" me. And perhaps here is where it turns out that I was lucky to have had no serious spousal candidates until I was past the age of 30. Had I married earlier, I might have also fallen into the trap of thinking that my marriage — my spouse — was the most defining aspect of my life. But as it was, I had enough time to figure out that my life is what I make of it. I am responsible for my own happiness. And so I got busy working on myself, getting my own house in order.
I think this is a big part of why my marriage works as well as it does. We didn't bring unrealistic expectations into it. We have our own interests, and we both fully support each other. But it is not my husband's job description to make me happy. As Gilbert noted, that is a pretty tall order — even an unkind one — to place on another human being. Buddha said, "Peace comes from within. Do not seek it without." We shouldn't be expecting something or someone else to make use happy. Learn how to be your own everything. You'll be much happier — single or married — if you do.
"People spend a lifetime searching for happiness; looking for peace. They chase idle dreams, addictions, religions, even other people, hoping to fill the emptiness that plagues them. The irony is the only place they ever needed to search was within."

– Ramona L. Anderson
Disclosure of Material Connection: Some of the links in the post above are "affiliate links." This means if you click on the link and purchase the item, I will receive an affiliate commission. Regardless, I only recommend products or services I use personally and believe will add value to my readers. I am disclosing this in accordance with the Federal Trade Commission's 16 CFR, Part 255: "Guides Concerning the Use of Endorsements and Testimonials in Advertising."
Tags In
Karen Eisenbraun
Karen Eisenbraun is a writer and a Certified Holistic Nutrition Consultant. She has written extensively on the subjects of nutrition and holistic health for many leading websites. She is currently seeking an agent for her debut novel, based on her experiences in West Africa as a Peace Corps Volunteer, and is working on a second manuscript.

Karen
has
read 18 books toward
her goal of
60 books.